Financing is one of the smartest ways to add business equipment including heating, cooling and water heating systems, IT systems, machinery, titled equipment, furniture or nearly any equipment that helps your business grow. Payment plans offer fixed payments that match your cash flow. You have access to the equipment you need without a large down payment.

No Rising Rates

Finance payments are fixed for the term of the financing.

100% Financing

Get more flexibility with no down payment and finance your complete solution, including warranties, tax, freight and installation.

Save Your Bank Credit

Financing preserves your bank credit lines.

Flexible Payment Plans

Longer and more flexible terms than other financing—12 months to 72 months are available on equipment.

Stay Competitive—Avoid Obsolescence

Options include purchases, upgrades, or trade-ins so you never have to be stuck with inefficient equipment.


Financing is extremely simple and affordable.
You determine the exact equipment your business needs from the contractor of your choice. You also have the flexibility to finance equipment from multiple companies and different equipment all on one easy finance agreement!
Step 1

Choose your equipment and complete the online credit application. You will be able to read the privacy policy and review the terms of this offer before submitting the online application. Or over the phone: 888-241-8636.

Step 2

We'll advise you on a credit decision as fast as 2 — 4 hours. If additional information is needed, we'll simply contact you.

Step 3

Once you're approved, we'll generate documentation for you to sign and facilitate your order with your contractor(s) so they can prepare your equipment delivery. We can also take care of the down payment if your contractor(s) require one.

Step 4

Your financing is activated and we pay your contractor(s) after you receive your equipment. If a down payment is required, your financing is activated after the down payment is paid to the contractor(s).

Who Can Finance?Any company, municipality or association. Financing to an individual for personal use is not available.
Is a Down Payment Required?Typically no, but often two payments equal to your monthly finance payment are due when you sign your finance agreement.
Can the Finance Agreement be Cancelled?Financing is non-cancelable, but the equipment can be traded for new financed equipment.
Who Should Sign the Finance Agreement?An authorized officer of the corporation, the partners in a partnership or the owner of a sole proprietorship should sign the agreement.
We'll help you get the equipment your business needs to grow.

Find a contractor that offers KwikComfort financing solutions: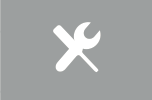 Available from these and other Independent Ruud Contractor in your area.



Financing provided by