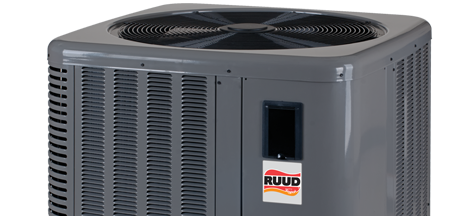 Relaxation Starts Here
Chances are, the last thing that you think about is your pool heater. You expect to be comfortable and that's why Ruud is the best choice that you can make. We simply offer the the finest pool heating solutions in the business. With Ruud, you get top quality, innovative products that come with the latest technology, dependable performance, great warranties and excellent service and support. This is why we say, 'Relax, It's Ruud'.
Ruud Quality and Comfort
Ruud pool heaters provide year-round comfort for your pool or spa and are unmatched in features and benefits. They are designed to make your pool or spa the most comfortable place on earth. Today we maintain our reputation as a worldwide industry leader by assuring that our product quality is unmatched and by setting the standards for support and service.
Ruud Engineered
All Ruud products must pass rigorous engineering design standards. This means every heater design has been tested and certified at a Ruud research and development facility. This includes environmental chamber testing, fatigue testing, performance testing as well as shipping and handling tests. This ensures that the smallest detail is not over looked and every unit built is first quality. This strategic focus allows for on going heater product innovation and improvements. Ruud heaters are among the leaders in the pool and spa industry and will continue to be a leader in the years to come.
Simple Yet Mighty

Crosswind V (Vertical Discharge): sleek, modern design that will look great in any backyard. Thoughtfully designed with a smaller footprint and lighter weight ensuring a seamless and hassle-free setup. Crosswind V fits on standard equipment pads and industry standard 2" water connections, conveniently accessible through the front panel for enhanced serviceability.

Integrated Wi-Fi
Raymote Temperature and Heater Control
ProTek Shield™
Smart Heater Control

Smart Scheduling

Smart Operation Manager



Small and Easy to Install
Installation Versatility

Integrated Wi-Fi
Raymote Temperature and Heater Control
ProTek Shield™
Smart Heater Control

Smart Scheduling

Smart Operation Manager



Small and Easy to Install
Installation Versatility

Models: D5450ti, D6450ti, D8450ti
Three Sizes: 103,000, 119,000, 140,000 at 80/80/80
AHRI Certified and Listed
Scroll Compressor
Titanium spiral tub heat exchanger
2" PVC union connections
Digital control

Models: 0005 - 0027
Sizes: 5.5, 11, 18 and 27 KW
Titanium Element
316L Stainless
Flow Sensor Technology
Solid State Design
Ready To Install

Models: P-D206, P-D266, P-D336, P-D406
Four Sizes: 199,500, 266,000, 332,500 & 399,000 BTU/HR
Copper Fin Tube heat exchanger, rust-free waterways
2" water connections
digital control with self-diagnostics
Meets or Exceeds Federal Energy Standards
Natural or Propane Gas

Models: P-D207, P-D267, P-D337, P-D407
Four Sizes: 199,000 266,000, 332,500, 399,000 BTU/HR
Copper Fin Tube heat exchanger, rust-free waterways
Fan assisted stainless steel Low NOx burners
2" water connections
Digital Control with self-diagnostics
Meets or Exceeds Federal Energy Standards
Natural or Propane Gas

Models: D6450tiHC, D6450tiPD, D8450ti-E-HC
Sizes: 115,000, 119,000, 137,000 BUT/HR at 80/80/80
AHRI Certified and Listed

Scroll Compressor
Titanium spiral tube heat exchanger
2" PVC Union connections
Digital Control
COP up to 6.2 at 80/80/80, meets Florida 4.0 Minimum COP

Models: D2450ti, D3450ti, D4450ti
Large Air Coils
Scroll Compressor
Heat Exchanger

Models: 106
PolyTuf Textured Powder Coating
105,000 BTU/HR input
Analog Controls
All-Copper-Fin-Tube Heat Exchanger, rust-free waterways
2" Water connections
Meets or Exceeds Federal Energy Standard
Outdoor Standard, Indoor with optional draft hood
Natural or Propane Gas

Models: 156
PolyTuf Textured Powder Coating
150,000 BTU/HR input
Digital control with self-diagnostics
All-Copper-Fin-Tube Heat Exchanger, rust-free waterways
2" Water connections
Meets or Exceeds Federal Energy Standard
Outdoor Standard, Indoor with optional drafthood
Natural or Propane Gas