RUUD® COMMERCIAL
TANKLESS WATER HEATERS
TOTAL
COMMERCIAL
SOLUTIONS
BEST FOR COMMERCIAL APPLICATIONS
REQUIRING MULTIPLE TANKLESS UNITS
ALL THE RIGHT PRODUCTS, TOOLS & SUPPORT TO MEET CLIENT NEEDS
Introducing Ruud Commercial Condensing Tankless Water Heaters–the most popular brand of tankless water heaters1–and the best option for commercial projects and applications. This ever-expanding line now includes eight new units with four built–in manifold control ready options and common venting availability on all indoor models.
Ruud is determined to be the go-to solution for
Commercial Tankless Water Heaters
1According to a 2016 survey of tankless contractors by Hanover Research on behalf of Ruud.
---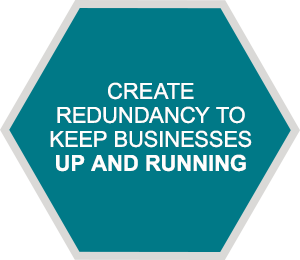 COMMERCIAL TANKLESS FEATURES & BENEFITS

SYSTEM REDUNDANCY
The factory installed manifold controller on select models allows up to 20 units to be daisy-chained together via the included manifold control cable. So, if one unit goes down, the business can stay up and running.

SERVICE NOTIFICATION SETTING
Proper service and maintenance can lead to a longer life for the water heater. This maintenance alert feature is set by the contractor upon installation at the owner's request. After 500 hours of use, the owner is alerted via a flashing warning code that it is time to service the unit.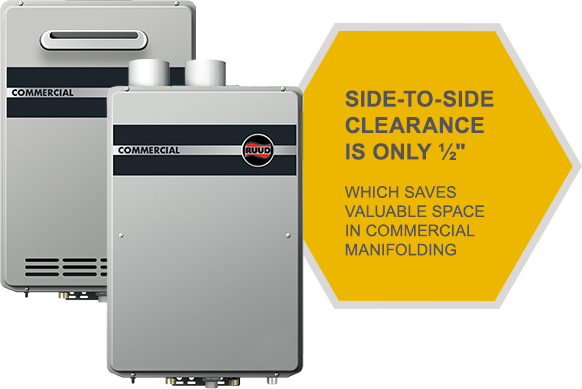 RUUD ADVANTAGES
Only Ruud offers the industry's most complete Commercial Tankless Line that includess:
Manifold Control Ready Units
Hot Start Programming
Overheat Film Wrap
---
RUUD® PARTNERSHIP
ONE-STOP COMMERCIAL SHOP
Rely on Ruud Commercial for dedicated, personalized service ad system solutions to meet all water heating needs. Ruud Applications Engineers, sales and service teams are true partners committed to providing concierge-level service for all commercial applications.
DEDICATED
SUPPORT SERVICES
From start to finish, the Ruud Commercial team is here to support you through each commercial project. We offer easy access to technical support staff, product specs, Revit® files, piping diagrams and more. Available Support from 7 a.m. – 7 p.m. EST, 7 days a week. Call 7-7-7 Tech Service at 1-866-720-2076 or click below.
---
PARTS & ACCESSORIES
EZ-RACK™ KIT
Mounts one or multiple tankless water heaters for indoor or outdoor applications
Compactly packaged for assembly on site
Offers free-standing or wall-mounted configuration
Expandable by adding tankless rack accessory kits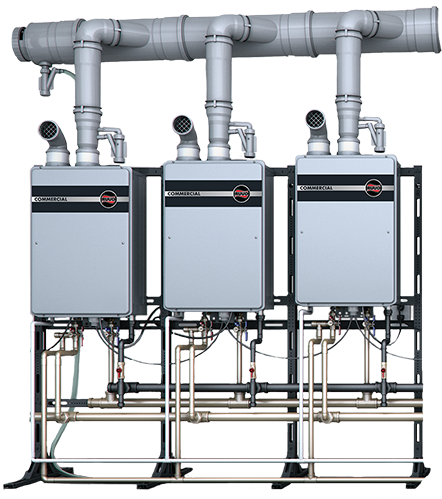 Note: Most residential tankless accessories are not recommended for use with commercial applications; However, some venting accessories used with residential tankless can also be used with individually vented commercial tankless applications.
COMMON VENTING PARTS & ACCESSORIES
Vent up to 10 units with only 1 outer wall penetration
Direct Vent & Room Air header kits
Back-to-back configurations
6″, 8″ and 10″ trunk lines
Polypropylene stabilized (PPs) easily connects with no glues or solvents
Maximum Vent Length (air intake and exhaust) each: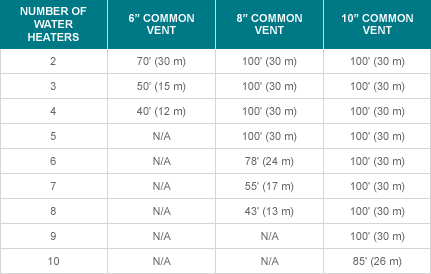 TOP COMMERCIAL TANKLESS APPLICATIONS:

Hotels/Hospitality
Often require multiple units and the ability to easily connect up to 20 units is a big benefit
Consistent guest service is a top priority, having redundancy in their system provides peace-of-mind

Restaurants/Foodservice
Often require a couple units and the ability to easily connect units is a big benefit
Need hot water to legally operate and having redundancy in their system provides peace-of-mind
Need hot water at 185°F for dishwashers and these models can do this without an upgrade kit

Offices
Often require a couple units and the ability to connect units easily is a big benefit
Having redundancy in their system provides peace-of-mind
SCHOOLS
Installation flexibility allows schools to put units throughout the campus, closer to where the hot water is needed, rather than in a single boiler / mechanical room

SENIOR CARE
Precise control of hot water temperature provides added comfort and safety

Athletic Facilities/Gyms
Produces hot water only as it's needed for energy savings during downtime and no standby energy losses